HISTORY
The story of Krka began in 1954 when Boris Andrijanič established the Krka Pharmaceutical Laboratory in Novo mesto, Slovenia.
Stable sales growth, investments, many development projects, and sound business performance have seen us grow into one of the leading generic pharmaceutical companies in the world.
PHARMACEUTICAL PRODUCTION STARTS OFF IN TWO SMALL LABORATORIES
The Pharmaceutical Laboratory Krka in Novo mesto was founded on 23 April 1954. Regular production was launched in autumn of the same year in two small laboratories, and in the production and packaging facilities in the centre of Novo mesto. Only five years later, Krka ranked among the top five pharmaceutical companies in the former Yugoslavia. In the 1960s, production was relocated to the Ločna site in Novo mesto. A shift in strategy, i.e. substituting licensed products with our own innovative generic medicines, set Krka's business direction in the decades to come.
1954–1984
1954
The Krka Pharmaceutical Laboratory of Novo mesto was established on 23 April on the initiative of Boris Andrijanič, the director of the District Pharmacy in Novo mesto. In 1956, the laboratory was renamed Tovarna zdravil Krka.
1959
Krka filed the first patent application for its antidiabetic Tolbusal.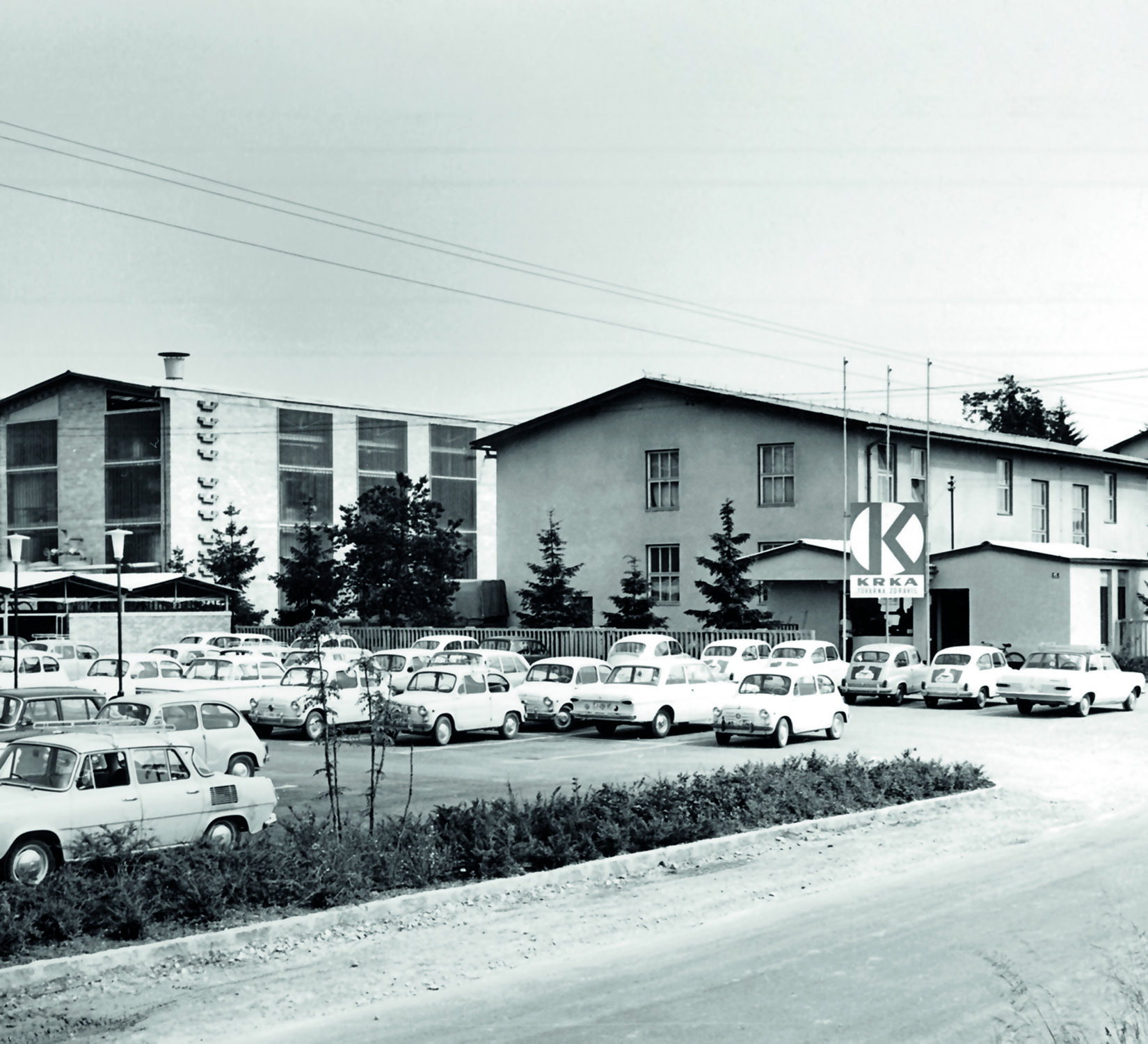 1962
A new production plant with laboratories was built in Ločna, Novo mesto. Our pharmaceutical and other products were introduced to foreign markets.
1973, 1974
Dolenjske Toplice and, a year later, Šmarješke Toplice health resorts came under Krka's management, and the development of health resorts in the company took off.
1975
The U.S. Food and Drug Administration (FDA) approved the production of Krka's first antibiotics.
1981
We drafted regulatory approval documentation for our first generic nifedipine-containing medicine to deliver on our strategic decision to substitute licensed products with our own innovative generic medicines.
OUR INTERNATIONAL PRESENCE EXPANDS
We expanded our marketing network, established our first subsidiaries and representative offices abroad, and increased our vertically integrated production. As a response to social and political changes, we started targeting Western European markets. In the mid-1990s, more than 70% of our products were exported. Krka became a global player with more than 4,500 employees, new production sites in Slovenia, Poland and the Russian Federation, and 28 subsidiaries and representative offices abroad.
1985–2004
1985
The Workers' Council named Miloš Kovačič as the new president of the Management Board.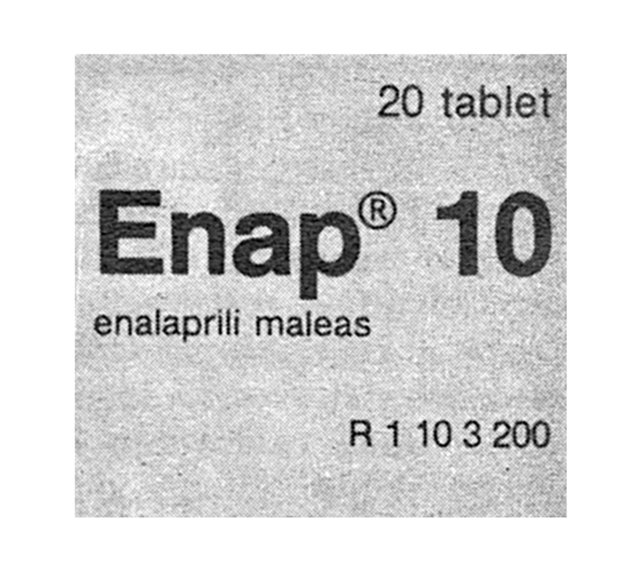 1988
Krka obtained marketing authorisation for Enap, an antihypertensive medicine, which became the European standard and was a Krka flagship product for many decades.
1989
Omeprazole marked a new era in treating diseases related to elevated gastric acid secretion. Krka was among the first pharmaceutical companies to make the new molecule available to doctors.
1989, 1990
We held marketing authorisations for more than 100 products in more than 250 pharmaceutical forms.
1995
Our first product development and quality control facility was opened, marking our decisive shift towards development of in-house generic pharmaceuticals.
1996
We launched Holetar, our first cholesterol-lowering medicine. We supported the use of international guidelines for treating elevated cholesterol levels and continue to do so.
1996, 1997
Krka, tovarna zdravil, d. d., Novo mesto became the largest public limited company in Slovenia with over 90,000 shareholders. Krka shares were listed at the Ljubljana Stock Exchange.
2001
A new production and distribution centre opened in Poland, which was the first Krka plant outside Slovenia.
2001
We obtained regulatory approval for losartan, our first substance from the class of medicines known as sartans. Other sartans followed, such as valsartan and telmisartan. Sartans and their combinations with other blood pressure-lowering agents are one of the key classes of blood pressure medications.
2002
We opened the Notol plant at our main production site in Ločna, Novo mesto. The plant was the largest investment project at the time, bringing about a significant increase in production capacity.
2003
A state-of-the-art facility for the production of solid dosage forms Krka-Rus opened in the Russian Federation.
SECURING HIGH POSITION AMONG LEADING GENERIC PHARMACEUTICAL COMPANIES
Krka is one of the world's leading generic pharmaceutical companies, focusing on generic prescription pharmaceuticals marketed under its own brands. Continuous investments in research and development lead to new products, which account for more than one third in total sales of the company. Since 2013, almost one half of all Krka employees have worked in more than 45 subsidiaries and representative offices abroad, organised in six sales regions. Our products are available in 70 markets from Lisbon to Vladivostok.
2005–present
2005
The third President of the Management Board and Chief Executive Jože Colarič took over the management of Krka.
2005
Trial production started in the Krka Farma plant in Jastrebarsko, Croatia. Regular production began a year later.
2007
The API production plant Sinteza 4 opened at the production site in Ločna, Slovenia, considerably strengthening the company's vertically integrated production model.
2007
By acquiring the German company TAD Pharma we entered the largest market in Region West Europe.
2010
Product and service sales surpassing €1 billion meant we reached a key sales milestone.
2010
We presented the 40th Krka Prizes and received the state Golden Order of Merit.
2012
In April, our socially responsible campaign Krka's Week of Charity and Volunteering took place for the first time.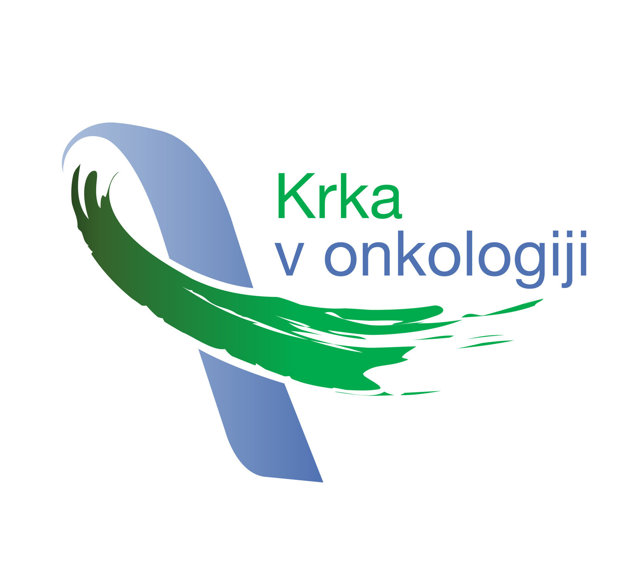 2013
Our first oncology medicine Meaxin (imatinib) was introduced and marked the company's entry into one of the fastest growing therapeutic areas.
2015
Production started in the Notol 2 plant, Krka's largest investment project, securing us production capacity of 5 billion finished products a year.
2015
The Sinteza 1 plant, which opened in Krško, Slovenia, increased our API production capacity.
2017
We partnered with our Chinese counterpart to form the Ningbo Krka Menovo joint venture in the city of Ningbo in China.
2018
The Slovenian business daily Finance announced Krka as the best manufacturing company in Slovenia and presented us with the Factory of the Year Award.
2019
RKC 4, our key R&D investment in quality assurance for the upcoming years, opened.
2020
We passed two sales milestones for the first time in our history: 15 billion tablets and capsules sold and €1.5 billion revenue.
2021
We celebrated the 50th Krka Prizes by announcing the best research papers and received the state Order of Merit.
2022
We upgraded Krka Group's ESG governance by adopting our ESG Policy and strategic ESG objectives.